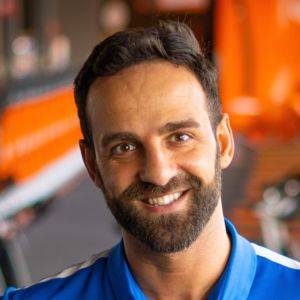 Over Serdar
Sports was something I was always involved in at an early age where I find my drive, identity, and humility. Taekwondo and Volleyball were where it all began for me. After joining the army as a Commando, I evolved more into Fitness. I have always felt pushed to evolve and have tried my best to continuously learn, improve my skills, and better myself. What I aim to achieve as a Coach is to support my clients in improving their relationships, careers, and day-to-day lives.
From a personal training in Rotterdam and has always been passionate about listening and helping others, it was, therefore, a natural transition for me to move towards Life Coaching.
At the age of 23, I moved to the Netherlands. I established Motifaith Personal Training and Coaching in Rotterdam in 2013, I am proud to say that I not only helped my clients improve their lifestyles, but I also helped many trainers start their careers. The company I created, Motifaith, uses a personal training and coaching approach to combines physical and mental support. As a result, systems ensure that every and each of our clients become the best version of themselves.
Together I hope to work towards a life that you never want to miss a minute from!
See you there, Serdar
Achtergrond
Fitness and Life Coach
Specialiteit
Weight Loss, Conditioning, Muscle Gain, Small Group Training.

Diploma's
National Academy of Sports Medicine (NASM CPT), DTS Fitness Coach, Fascial Stretch Therapist (STW), Vitality Performance Reconditioning (VCPT), Fitness Academy Level 1-2, AALO Allround Fight, AALO Cycle Master Trainer, Former Land Forces Commando